A large part of our work solves our clients' challenges through our professional services.
We believe that colors speak. Hence our designers understand the language of colors and can translate them into a dialect humanly comprehensible.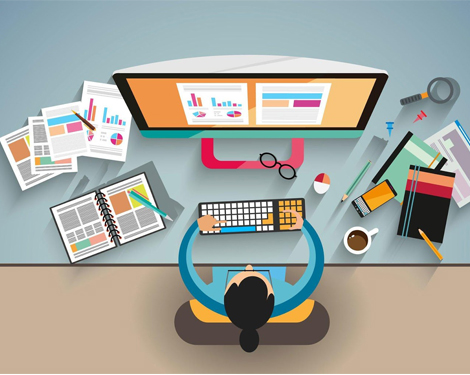 GRAPHIC DESIGNING
The realm of graphic designing is challenging and intriguing at the same time. It requires an understanding of colors, typography, composition, positioning, branding and an understanding of the target audience. Our Team will support on 24×7 with online or remote system.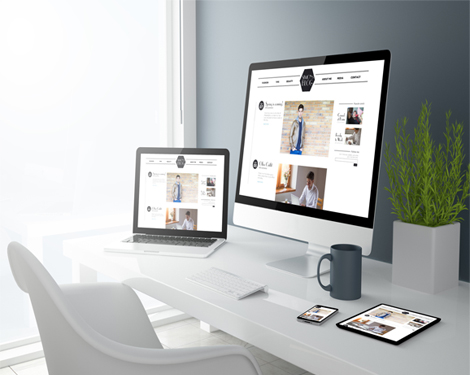 WEB DESIGNING
Our Web Design team at Reliant Consulting Inc works around the clock to produce designs that are exactly according to your needs. We do a proper analysis of the target market before conceptualizing a design and this is what gives us the edge.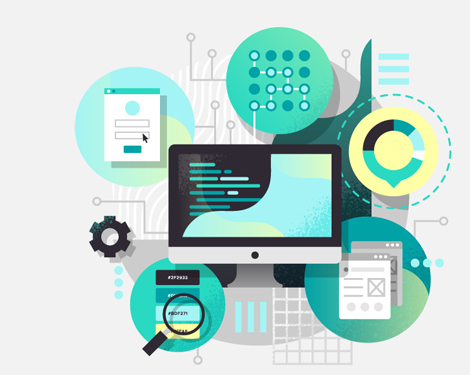 MOBILE APPLICATION DESIGNING
With the advent of Smart Phones and Tablets, information has reached every nook and corner of human habitat. Users can now peruse through a website or play a quick round of a game while waiting for their turn during an interview.
We are Delivering Exceptional Digital
Products for You
At our company we have a team of graphic designers working closely with efficient marketers to offer state of the art solutions.
Our team of experts can design and deliver technologies including cloud, websites, intranets, apps, systems integration, eLearning, performance management, CRM's and more.
Crafting Digital Excellence: Your Destination for Web Design by Top Web Design Companies in Canada!
Are you seeking to elevate your online presence and leave a lasting impression on your audience? Look no further! Breakwater Solutions Inc is your gateway to exceptional web design, brought to you by the best web designing companies in Canada.
Elevating Telecommunications with Expertise
At Breakwater Solutions, we specialize in providing cutting-edge consulting services in the telecommunications industry. With a robust blend of technology, infrastructure, and a talented team, we are fully equipped to support your organization's goals and objectives. Our mission is to tackle the unique challenges faced by our clients with professionalism and innovation.
The Language of Colors: Unleash Graphic Designing Excellence
In the world of digital communication, colors are not just hues; they are messengers. Our team of designers understands the power of colors and their ability to communicate messages effectively. We are fluent in the language of colors and can translate your brand's essence into visually captivating designs. Whether it's creating stunning graphics for your website or crafting eye-catching marketing materials, we've got you covered. Our support is available 24/7, ensuring your design needs are met promptly and efficiently.
Crafting Web Designs that Resonate
When it comes to web design, precision is key. Our dedicated Web Design team at Reliant Consulting Inc works tirelessly to create designs that align seamlessly with your unique requirements. We don't just create websites; we craft digital experiences that captivate your audience. Before putting pen to paper (or code to screen), we conduct thorough market research to understand your target audience, ensuring that your website stands out from the crowd. It's this meticulous approach that gives us the competitive edge as one of the best web designing companies in Canada.
Mobile Application Design: Engaging Users on the Go
In today's fast-paced world, mobile devices have become an integral part of our lives. With the surge in smartphone and tablet usage, having a mobile-friendly presence is imperative. Our Mobile Application Design team is dedicated to ensuring that your digital presence is accessible to users on the go. Whether it's a user-friendly app or a responsive website, we cater to the diverse needs of modern consumers, allowing them to access your content anytime, anywhere.
Delivering Digital Excellence for You
At Breakwater Solutions, we take pride in our holistic approach to digital solutions. Our team of graphic designers collaborates closely with savvy marketers to provide state-of-the-art solutions. From cloud services and websites to intranets, apps, system integration, eLearning platforms, performance management tools, CRM systems, and beyond, we are your one-stop destination for exceptional digital products. Our commitment to W3C compliance ensures that your digital assets are not only visually stunning but also technically sound.
Tailored to Perfection
Whether you require an e-commerce website design, a custom website, a personalized theme, or a W3C-compliant code, we tailor our services to your exact specifications. Our aim is to bring your vision to life, ensuring that your digital presence is a true reflection of your brand identity.
In the world of web design, excellence is not an option; it's a necessity. Choose Breakwater Solutions Inc and experience the pinnacle of web design delivered by the Top Web Design Companies In Canada. Your digital journey begins here!