100 million Cisco IP phones around the globe
---
Today's business environment encompasses a range of employee communication styles and workspaces. The Cisco IP phone portfolio includes user-friendly, full-featured IP phones to meet the needs of your entire organization.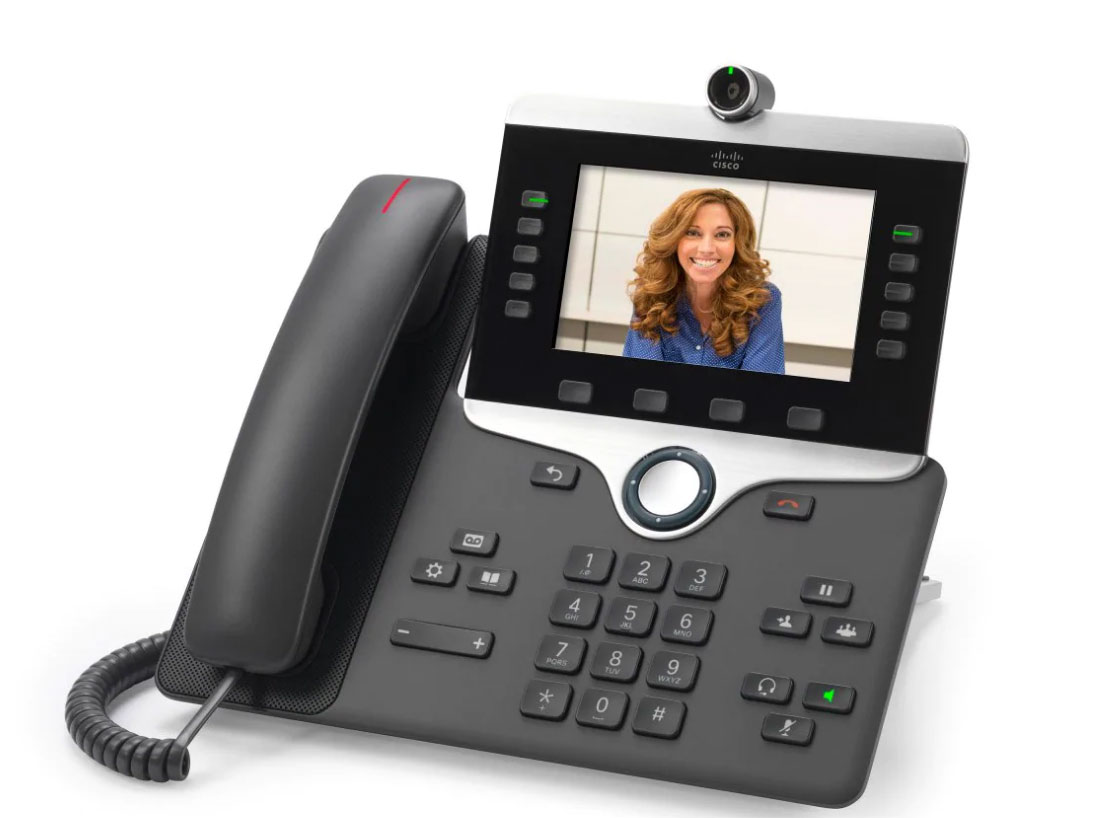 Enhance Your Communications with Cisco PBX Host Solutions!
Are you looking to revolutionize your organization's communication infrastructure? Breakwater Solutions has the answer with our Cisco Pbx Host Solutions. In today's dynamic business landscape, effective communication is the cornerstone of success. With over 100 million Cisco IP phones in use worldwide, Cisco is a trusted leader in the telecommunications industry. We offer specialized consulting services designed to enhance your organization's communication capabilities and help you achieve your goals and objectives.
The Power of Cisco IP Phones
In the digital age, businesses need flexible and efficient communication solutions that cater to various employee communication styles and workspaces. Cisco IP phones are the solution. With a vast portfolio of user-friendly, full-featured IP phones, Cisco can meet the unique needs of your entire organization. Whether you require audio conferencing, video conferencing, and support for remote workers, phone sets, or headsets, Cisco has you covered.
Unleash the Potential of Audio Conferencing
Effective audio conferencing is essential for collaboration in today's global business environment. These solutions empower your organization with seamless audio conferencing capabilities. Whether it's team meetings, client calls, or brainstorming sessions, our Cisco solutions ensure crystal-clear audio quality, ease of use, and compatibility across a range of devices. Say goodbye to communication barriers and hello to enhanced productivity.
Elevate Communication with Video Conferencing
In the era of remote work and distributed teams, video conferencing has become a game-changer. Cisco PBX Host Solutions offers cutting-edge video conferencing technology that brings your teams closer, regardless of their physical locations. Experience high-definition video quality, screen sharing, and interactive collaboration tools that make virtual meetings as productive as in-person ones.
Empowering Remote Workers
The modern workforce is increasingly decentralized, and remote work is here to stay. These solutions ensure that your remote workers are seamlessly integrated into your organization's communication network. With secure access to voice and video communication, your remote teams can stay connected, collaborate effectively, and contribute to your company's success from anywhere in the world.
Tailored Phone Sets for Every Need
One size does not fit all when it comes to phones in the workplace. Cisco offers a range of phone sets to cater to different roles and requirements within your organization. Whether you need basic phones for everyday tasks or advanced models with additional features, our Cisco PBX Host Solutions can provide the perfect phone sets to meet your specific needs.
Enhance Comfort and Productivity with Headsets
Comfort and productivity go hand in hand. These host solutions offer a selection of high-quality headsets designed for maximum comfort during long calls or busy workdays. These headsets are not only ergonomic but also compatible with Cisco's communication systems, ensuring clear audio and seamless integration for a more productive work experience.
Undoubtedly, Breakwater Solutions' Cisco PBX Host Solutions are the gateway to enhanced communications for your organization. Embrace the future of business communication with Cisco and Breakwater Solutions, and watch your organization thrive in the digital age.
Our Partners
---