Mitel Key Features
---
MiCloud Connect is an easy-to-use, all-in-one cloud communications, collaboration and contact center service. By combining an intuitive user experience with Google Cloud's proven reliability, MiCloud Connect makes every aspect simple and secure.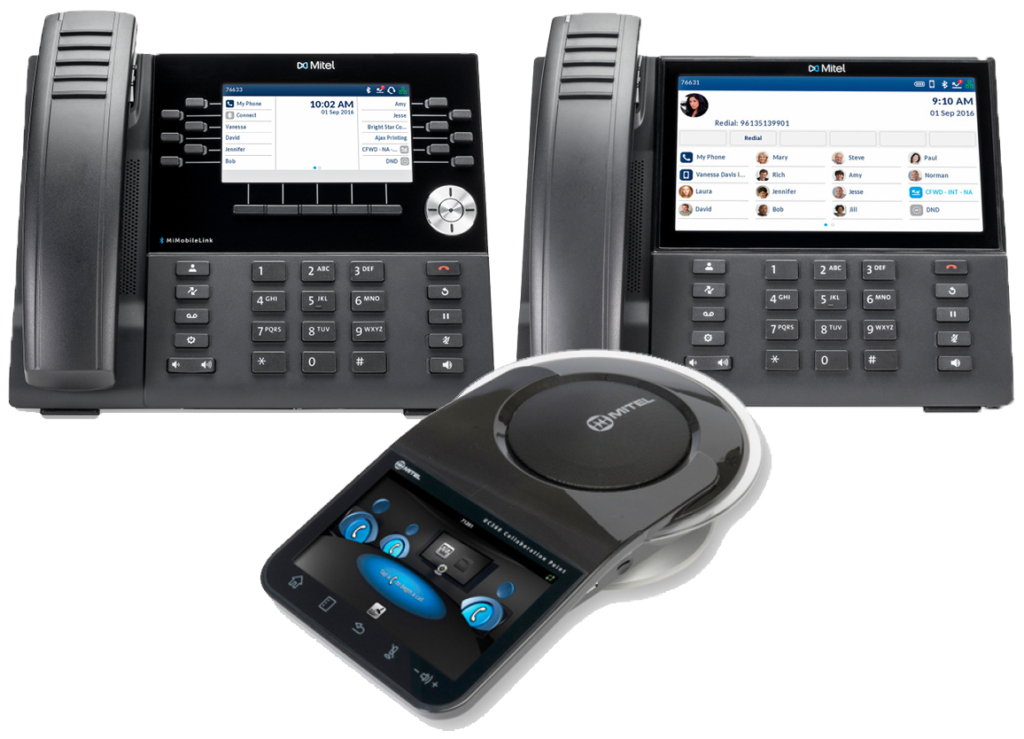 Mitel 3300 in Ontario and Beyond: Exploring Mitel Cloud Solutions for Enhanced Communication!
In today's fast-paced business landscape, effective communication is the cornerstone of success. Whether you are a small business in Ontario or a global enterprise, having a reliable and efficient communication system is non-negotiable. Breakwater Solutions Inc understands this crucial need and offers specialized consulting services in the telecommunication industry. With our expertise, technology, and infrastructure, we are here to support your organization's goals and objectives. Let's explore how Mitel Cloud Solutions In Ontario can revolutionize your communication.
Mitel Cloud Solutions: The Future of Communication
In the digital age, businesses need flexible and scalable communication solutions, and that's where Mitel Cloud Solutions step in. MiCloud Connect is an all-in-one cloud communications, collaboration, and contact center service. It seamlessly integrates with Google Cloud's proven reliability to deliver a user-friendly and secure communication experience.
Enhanced Audio Conferencing
One of the key components of effective communication is the ability to host seamless audio conferences. Mitel 3300 In Ontario offers enhanced audio conferencing capabilities, ensuring crystal-clear voice quality and minimal disruptions. Whether you have remote team members or clients in different time zones, Mitel's audio conferencing ensures everyone is on the same page.
Revolutionizing Video Conferencing
In today's globalized world, video conferencing has become a staple in business operations. Mitel Cloud Solutions takes video conferencing to the next level. Enjoy high-definition video calls, screen sharing, and interactive collaboration tools. With Mitel, you can connect with colleagues, clients, and partners across the globe effortlessly.
Empowering Remote Workers
The modern workforce is increasingly decentralized, with remote work becoming the norm. Mitel 3300 empowers your remote workers with the tools they need to stay connected and productive. Whether it's voice calls, video meetings, or accessing critical data, Mitel Cloud Solutions ensures your team can work from anywhere, securely and efficiently.
Tailored Phone Sets and Headsets
Communication needs vary from one organization to another. Mitel offers a range of phone sets and headsets to cater to your specific requirements. Whether you need robust desk phones for your office or comfortable headsets for remote work, Mitel has you covered. These devices are designed for optimal performance, ensuring that your communication is always top-notch.
Conclusion: Elevate Your Communication with Ontario's Mitel Cloud Solutions
In the ever-evolving world of business, staying ahead requires cutting-edge communication solutions. Mitel 3300 offered by Breakwater Solutions Inc, empowers you with the tools to enhance communication, collaboration, and customer service. Whether you're a small startup or an established enterprise, our specialized cloud solutions will help you thrive in the digital age. 
Say goodbye to communication barriers and hello to seamless connectivity with Mitel. Contact us today to explore the possibilities of transforming your communication infrastructure. Together, we'll shape a brighter future for your business.
Our Partners
---