100 million Cisco IP phones around the globe
---
Today's business environment encompasses a range of employee communication styles and workspaces. The Cisco IP phone portfolio includes user-friendly, full-featured IP phones to meet the needs of your entire organization.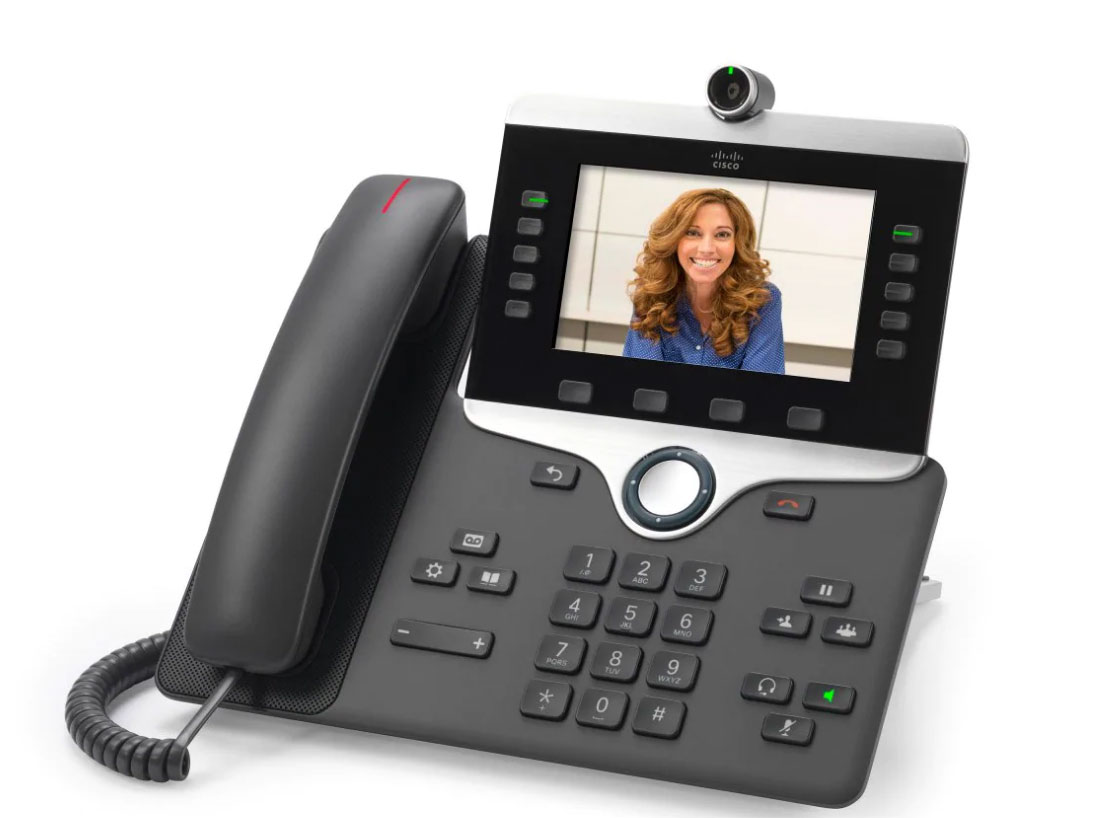 Empowering Collaboration with Cisco Hosted Collaboration Solutions!
In the rapidly evolving landscape of modern business, effective communication and collaboration are essential for success. To thrive in this dynamic environment, organizations need robust solutions that empower their teams to work together seamlessly, regardless of their physical location or communication preferences. Enter Cisco Hosted Collaboration Solutions, the key to unlocking a new era of collaboration at Breakwater Solutions Inc.
Breakwater Solutions Inc: Your Collaboration Partner
At Breakwater Solutions, we understand the critical role that communication plays in achieving your organization's goals and objectives. With our specialized consulting services in the telecommunications industry, we have the expertise, technology, and infrastructure needed to elevate your collaboration game.
Meeting the Diverse Needs of Your Workforce
Today's business environment is a diverse mix of communication styles and workspaces. From remote workers to on-site teams and everything in between, your organization needs a versatile solution that caters to everyone. This is where the Cisco Hosted Collaboration Solution shines.
Cisco IP Phones: Where Innovation Meets Functionality
A cornerstone of this solution is the impressive IP phone portfolio. These user-friendly, full-featured IP phones are designed to meet the unique needs of your entire organization. Let's take a closer look at how they empower your workforce:
Versatility in Communication
Cisco IP phones offer a wide range of communication options, from traditional voice calls to video conferencing and instant messaging. This versatility ensures that your employees can connect in the way that best suits their tasks and preferences, promoting efficiency and productivity.
Seamless Integration
Integration is a critical aspect of modern collaboration, and Cisco IP phones seamlessly integrate with other collaboration tools and applications. This means your teams can effortlessly transition from a voice call to a video conference or share important documents during a chat, all within a single platform.
Mobility and Flexibility
In today's fast-paced world, the ability to work from anywhere is a game-changer. Cisco IP phones support mobility by allowing employees to take their office extensions with them, whether they're working from home, on the road, or in the office. This level of flexibility ensures that your team remains connected and productive at all times.
Scalability
As your organization grows, so do your communication needs. Cisco Hosted Collaboration Solution can scale with your business, accommodating additional users and features as required. This scalability ensures that your collaboration tools remain aligned with your evolving objectives.
Security and Reliability
Security is paramount in the digital age, and this collaboration solution prioritizes the protection of your data and communications. With robust security measures in place, you can collaborate with confidence, knowing that your sensitive information is safe.
Empower Collaboration with Cisco Hosted Collaboration Solutions at Breakwater Solutions
In today's fast-paced and interconnected world, effective collaboration is the driving force behind innovation and success. Breakwater Solutions is your trusted partner in harnessing the power of Cisco Hosted Collaboration Solutions to propel your organization to new heights. With a diverse workforce and a wide range of communication needs, our specialized consulting services will tailor Cisco's solutions to fit your unique requirements.
So, don't wait to empower your collaboration efforts. Contact Breakwater Solutions Inc today and discover how these solutions can transform the way your organization communicates, collaborates, and thrives in the digital age.
Our Partners
---